News
Escape from the same personality photos released of imagination
aesthetic? Romantic? Sweet? Imagine how far the wedding you can have as many styles. Alternative wedding dress large, unruly and personality are expressed longing for the freedom of marriage. Do you dare to try? Bohemian life, Veil wrapped around the head. Especially high-quality white-collar and fashion personalities, the couple also touted "wedding photos" of more and more new people on the set are the same "traditional wedding" gets bored.
style choices
personality wedding style can be divided into: wedding movies, nude photos, Korean style wedding, cosplay photos, non-mainstream wedding pictures, and so on. Only after the style determined, available only from the location, makeup, clothing and tailor the POSE.
site selection
photos divided into int shooting and shot two, what you choose, depending on the circumstances, Oh! For example some decadent style wedding photographers for the couple match worn wall shot or abandoned factories; Korean-style wedding photos interior is simple and romantic view is selected, shooting out of the aesthetic artistic conception.
styling and makeup
mask thousand workers now face, OUT early! Celebrity wedding pictures are personalized, modeling chic! Such as exaggerated eyelashes and exaggerated hair, etc. One eye is "focus", so lashes of hyperbole used to reach different results. Need to remind newcomers can be based on the recommendations of the professional Studio wearing circle lenses, eyes beautiful, God.
clothing
bride white dress, the groom a tuxedo, is wedding the same Classic theme. But the pursuit of individual newcomers, in addition to the classic theme, add some features require additional clothing. For example, exaggerated dance skirt, Red Guard clothing, European Court loaded, and so on are all very good.
POSE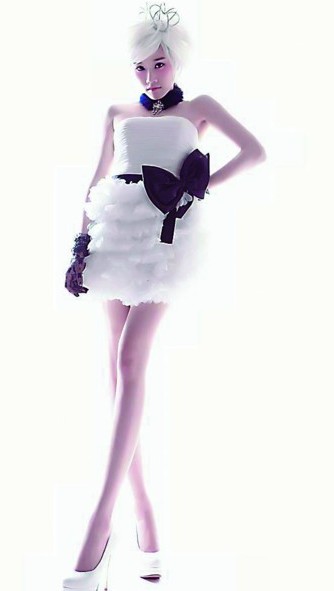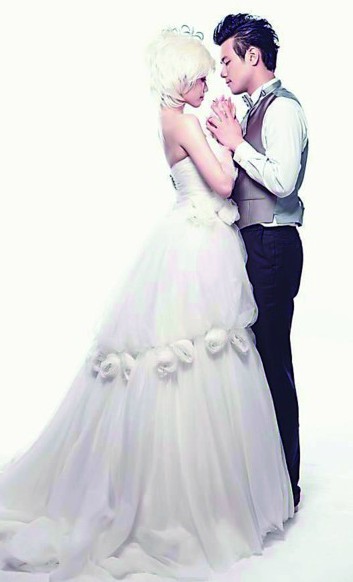 want wedding photos are interesting, stylish, learned to pose POSE is also a key Oh! Recommendations prepared to shoot the couple in front of his mirror concave shape already, though not necessarily suitable for shooting that day, but newcomers are prepared during the shoot definitely more confident, also conveys POSE better understand photographers.
have set to miss the wedding, it is everyone's dream. Hope the above helps new people to be photographed.
BACK